In Honor of Father's Day, we would like to share this prayer with you. It was written by Benjy, the husband of Lisa (Hopesmama) who is a member of PAI. He wrote it two days before his daughter's due date.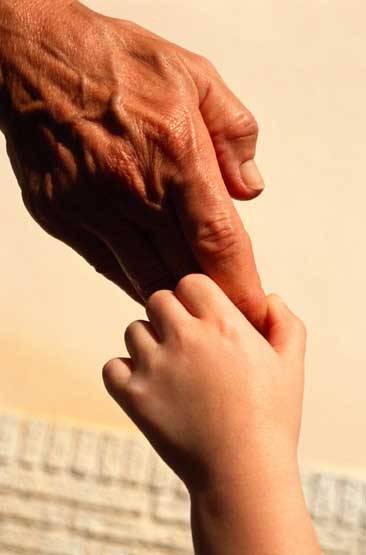 "As I sit here tonight, it is hard to fathom the expected events of the following days. Today it is still just me and Lisa as it has been for 7 1/2 years.
Tomorrow, maybe our little one, Peanut, will come into our lives. How long have we waited and prayed for this day, and yet there is some uncertainty about how it will feel afterwards.
It's like turning a page in a book, except this book only goes forward. I am looking forward to this chapter and yet feel I need God's strength and security as I face new experiences and challenges in life.
My Lisa is still my most precious treasure in this world. She is more beautiful now than ever. To see her pregnant and glowing has been a great joy to me. Thank you God, for giving her the gift that I could not give her, thank you Lord, for fulfilling her need to be a Mother. Thou art worthy to be praised.
I know that I will go on loving Lisa, and I know I need to strengthen and renew my love and passion for her.
So often life seems to take so much out of my heart, and the cares of the world and perplexities of the mind can drain the life from me
.
Lord, I pray that Thy Spirit will restore my heart and mind and soul, that I may daily lean on You for strength and grace to be the man, husband, and father that would be pleasing to Thee.
May this child and these children yet unborn that You would be pleased to give us be held in Thy arms, overshadowed by Thy Spirit, and brought to the fold of the Good Shepherd that Your Name may be praised.
Jesus, may Your love and presence be in our hearts and home so that our children will early learn to fear Thy Name and love Thee as You have loved us.
Lord, whatever the future may hold,
whatever may come of our dreams and plans,
may Thy will be done on earth as it is in heaven, so that at the end of our days,
Lisa and I may look back and give You thanks for accomplishing Your purpose for us,
and may our highest joy be that we have known Thee, known the love of each other, and raised children to fear Thy Name.
May we be able to stand before Thee with joy.
I am humbled that I have been given so much. I know therefore that my responsibility is great.
So, help me Lord Jesus to love and serve Thee in simplicity and truth all my days. Amen."